November 30, 2003
Ardrahan
Ardrahan is an unassuming little place, a village that one is more likely to be passing through than visiting. There are the ruins of a castle as well as the stump of a round tower. There is a standing stone a few fields away, a marker for an ancient way.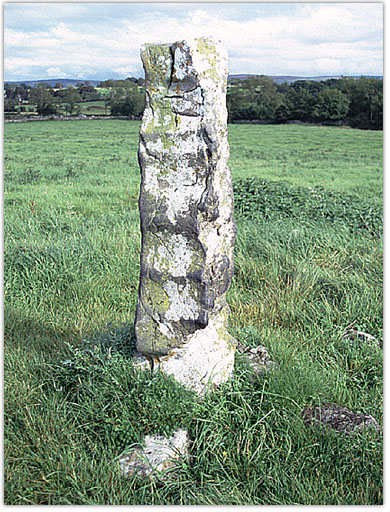 Now, at a stretch, you could describe it as a phallic object. At a stretch. On the other hand, it's difficult to see how else you could describe the rather distinctive stone standing in the field beside the round tower.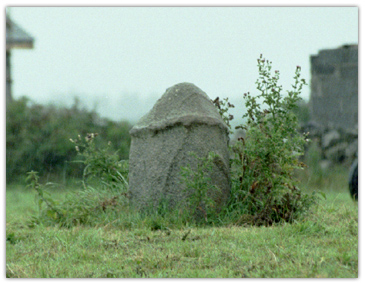 On a back road outside Ardrahan, interrupting a line of Scots pine, stands a simple stone memorial. Eighty three years ago this weekend, the bodies of two brothers, Pat and Henry Loughnane were dumped on this road. They had been picked up, worked over and killed by British Army Auxiliaries - Black and Tans.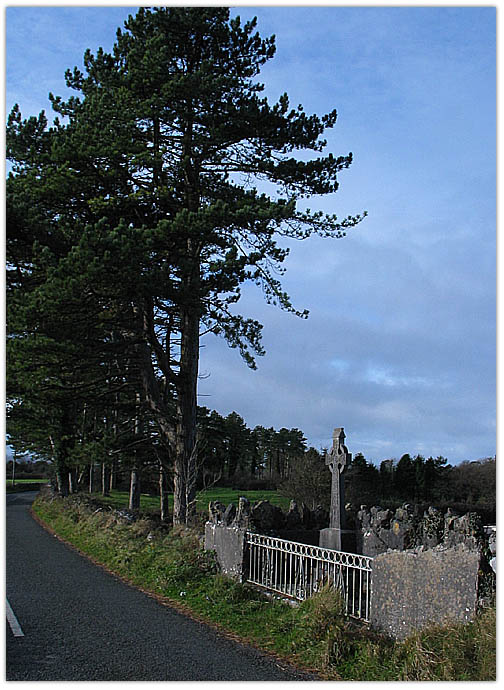 Pat had been involved in an IRA ambush on RIC (Royal Irish constabulary) policemen a month earlier, in which one of the policemen, a Kerryman, was killed. Their deaths marked the end of a dark week, which began with the morning of Bloody Sunday, when 12 British secret service agents were killed by the IRA. The British Army retaliated by attacking the spectators in Croke Park during the All-Ireland, shooting 12 and wounding dozens more. The day before the Loughnane brothers were killed, Tom Barry led his 3rd Cork Brigade of the IRA on the famous ambush against the Auxiliaries at Kilmichael in Cork , killing 17 for the loss of three of his own men. Such bloody events provide a stark counterpoint to the almost banal election campaign north of the border this week.
November 29, 2003
November 27, 2003
November 25, 2003
November 20, 2003
November 16, 2003
November 15, 2003
November 11, 2003
November 09, 2003
November 02, 2003